Talking about Freedom: Celebrating Emancipation Day in Canada (Paperback)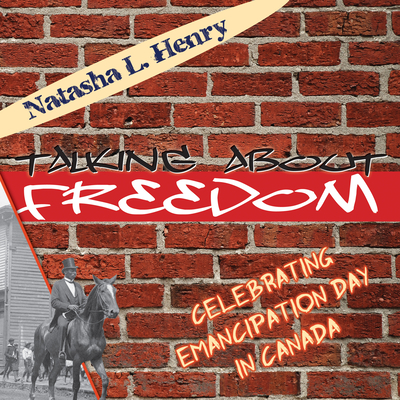 $19.99
Not currently available - email or call for details
Description
---
Discover the main features of Emancipation Day celebrations, learn about the people of African ancestry's struggle for freedom, and the victories achieved in the push for equality into the 21st century.


On August 1, 1834, 800,000 enslaved Africans in the British colonies, including Canada, were declared free. The story of Emancipation Day, a little-known part of Canadian history, has never been accessible to the teen reader through either the school curriculum or classroom resources, despite its significance in the story of Canada. Talking About Freedom closes this gap by exploring both the background to August 1 commemorations across Canada and the importance of these long-established annual celebrations.
What is the connection between the Caribana festivities in Toronto and emancipation? Why are some communities restoring Emancipation Day to their roster of annual events? Talking About Freedom introduces a range of personalities and happenings through historical facts, memorable personal recollections, vivid images, and detailed narratives. Included are connections to the ongoing struggles of people of African ancestry as they seek to achieve equality, with insightful links woven across the past, present, and future.
About the Author
---
Natasha Henry is a teacher, an educational curriculum consultant, and a speaker specializing in the development of learning materials that focus on the African experience. Author of Emancipation Day: Celebrating Freedom in Canada, she is also the education specialist for Breaking the Chains: Presenting a New Narrative of Canada's Role in the Underground Railroad, a project of the Harriet Tubman Institute at York University. She lives in Mississauga, Ontario.
Praise For…
---
a well-researched, very detailed account of the emancipation movement and the hurdles it faced."