Burned (Paperback)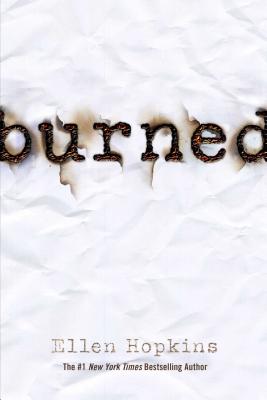 $14.99
Not currently available - email or call for details
Description
---
Pattyn Von Stratten is searching for the love she isn't getting from God or her family in this novel from #1 New York Times bestselling author Ellen Hopkins.

It all started with a dream. Just a typical fantasy, but for a girl raised in a religious—and abusive—family, a simple dream could be the first step toward eternal damnation. Now Pattyn Von Stratten has questions. Questions about God, and sex, and mostly love. Will she ever find it? Pattyn experiences the first stirrings of passion, but when her father catches her in a compromising position, events spiral out of control.

Pattyn is sent to live with an aunt in the wilds of rural Nevada to find salvation and redemption. What she finds instead is love and acceptance, and for the first time she feels worthy of both—until she realizes that her old demons will not let her go. Those demons lead Pattyn down a path to hell—not to the place she learned about in sacrament meetings, but to an existence every bit as horrifying.

In this gripping and masterful novel told in verse, Ellen Hopkins embarks on an emotional journey that ebbs and flows. From the highs of true love to the lows of loss and despair, Pattyn's story is utterly compelling. You won't want this story to end—but when it does, you can find out what's next for Pattyn in the sequel, Smoke.
About the Author
---
Ellen Hopkins is the #1 New York Times bestselling author of numerous young adult novels, as well as the adult novels such as Triangles, Collateral, and Love Lies Beneath. She lives with her family in Carson City, Nevada, where she has founded Ventana Sierra, a nonprofit youth housing and resource initiative. Follow her on Twitter at @EllenHopkinsLit.