The Cultural Context of Aging: Worldwide Perspectives (Hardcover)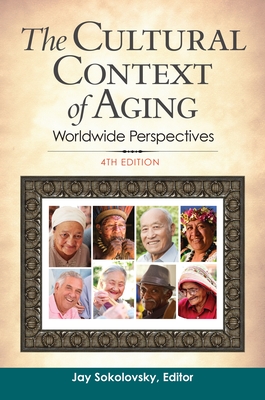 Description
---
In this fourth edition of an award-winning text on the consequences of global aging, a team of expert anthropologists and other social scientists presents the issues and possible solutions as our population over age 60 rises to double that of the year 2000. Chapters describe how the consequences of global aging will influence life in the 21st century in relation to biological limits on the human life span, cultural construction of the life cycle, generational exchange and kinship, makeup of households and community, and attitudes toward disability and death.
This completely revised edition includes 20 new chapters covering China, Japan, Denmark, India, West and East Africa, Indonesia, Mexico, Peru, indigenous Amazonia, rural Italy, and the ethnic landscape of the United States. A popular feature is an integrated set of web book chapters listed in the contents, discussed in chapter introductions, and available on the book's website.
About the Author
---
Jay Sokolovsky, PhD, is professor of anthropology at the University of South Florida St. Petersburg. He is a cultural anthropologist with specialties in the anthropology of aging, psychological/medical anthropology, and urban anthropology.