The God Who Judges and Saves: A Theology of 2 Peter and Jude (New Testament Theology) (Paperback)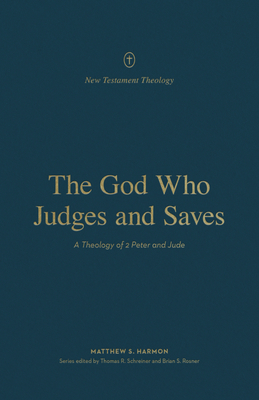 $21.99
Not currently available - email or call for details
Description
---
An Introduction to the Theology of 2 Peter and Jude from Matthew S. Harmon
Even though Peter and Jude wrote their canonical letters almost 2,000 years ago, the church today still faces similar challenges as their original readers. What do these short, overlooked books have to teach Christians today about God, humanity, and God's redemptive plan?
In this addition to the New Testament Theology series, Matthew S. Harmon examines the unique themes of 2 Peter and Jude as well as their common ground, addressing topics such as false teaching, God's authority, and the new heavens and the new earth. Analyzing the historical and biblical context of both books, Harmon helps readers understand how these key themes apply to them today--giving Christians comfort and motivation in the face of serious challenges and opposition to the gospel.
Part of the New Testament Theology Series: Other volumes include The Mission of the Triune God; United to Christ, Walking in the Spirit; and The Beginning of the Gospel
Ideal for Anyone Wanting to Study the Bible More Deeply: Perfect for pastors, seminarians, college students, and laypeople
Written by Matthew S. Harmon: Author of the entries for 2 Peter and Jude in the ESV Expository Commentary (Volume 12) and Asking the Right Questions: A Practical Guide to Understanding and Applying the Bible
About the Author
---
Matthew S. Harmon (PhD, Wheaton College) is professor of New Testament Studies at Grace College and Theological Seminary in Winona Lake, Indiana. He was previously on staff with Cru for eight years and is the author of numerous books, including commentaries on Galatians, Philippians, 2 Peter, and Jude. He also cohosts the Various and Sundry podcast. Matthew and his wife, Kate, live in Warsaw, Indiana, and have two sons.