Poems and Drawings (Hardcover)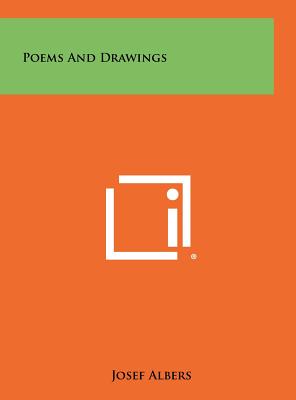 $46.74

Usually arrives at our store in 5-14 business days.
Description
---
In "Poems and Drawings," first published in 1958, Josef Albers attempted to penetrate the meaning of art and life by the simplest, most disciplined means. This project was extremely important to Albers, who used its format to create complementary forms in both word and line that appear deceptively simple until they begin to disclose the author's insights into nature, art, and life. Conceived as a kind of artist's book, the publication features 22 of Albers's refined line drawings alongside the same number of his original poems--each appearing in both English and German.
Printed initially in a limited edition and long out of print, this new edition of "Poems and Drawings" replicates Albers's original book design and includes four previously unpublished poems that reveal playful and tender details behind Albers's personal relationships, along with a new introduction by Nicholas Fox Weber.
For admirers of Albers, "Poems and Drawings" will provide a closer look at a celebrated artist who was also an affectionate and articulate writer.