Triumph to Tragedy: Intrigue - Romance - Betrayal and The Haitian Revolution (Paperback)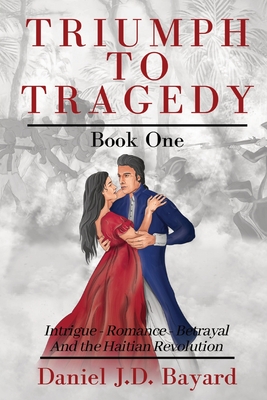 $18.95
Not currently available - email or call for details
Description
---
Eighty years before emancipation in America, a slave-led revolt defeated the French, British, and Spanish militaries, giving birth to a new nation from the burning embers of the richest colony in the world.
This is the untold story of this era, which has long been absent from high school history books and university lecture halls. It is the story of the Haitian people; and a triumphant revolution too far ahead of its time to avoid a tragic end.
Packed with romance, war, drama, intrigue, political betrayal, and pirates-this historical fiction novel reveals a heretofore unknown period of history in the form of an irresistible page-turner. Learn how Haitian Generals, soldiers, businessmen and property owners without formal military or political training, outmaneuvered the combined might of the most powerful armies of the world, and formed the first Black slave republic in history.
Triumph to Tragedy, Book I covers the roots of the revolution, stemming between the period of 1771-1793. Book II inserts you right into the action, allowing readers to follow the protagonists' incredible triumph and heartbreaking tragedy, whose effects can still be found in the present day.
Prepare to be educated, entertained, and enlightened.