Dear Black Girl, You are IT!: A Guide to Becoming an Intelligent & Triumphant Black Girl (Paperback)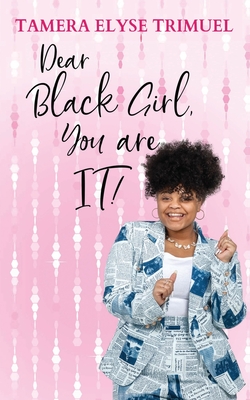 $20.24

Usually arrives at our store in 5-14 business days.
Description
---
"Dear Black Girl, You are IT" wages war against the stereotypes of young black girls. In a world designed to keep black girls inferior, this book will inspire young black girls to love themselves completely and to destroy the stigma that was put in place to defeat them. You will stop looking at yourself as just ordinary, and instead, realize you are a Black Girl who has the power to transcend the barriers that are positioned to limit you. God gave you the strength, power, grace, and freedom to live your life in greatness.
"Dear Black Girl, You Are IT" will show you who you are destined to become. This book will reverse how you view yourself and reveal how to renew your mind so that you love the Black Girl you are purposed to be.
The powerful affirmations and provoking questions will empower you to STEP FORWARD into your destiny and start to become your future S.E.L.F. "Dear Black Girl, You Are IT" will inspire you to look beyond where you are now and help you to dream about your future Intelligent & Triumphant self. Black Girl, you are about to introduce a new S.E.L.F. to the world.