Omegas of Pandora, Volume One (Paperback)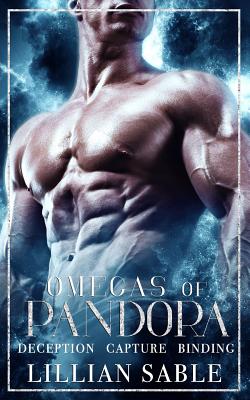 $19.54

Usually arrives at our store in 5-14 business days.
Description
---
She never wanted to be Omega.
Ianthe keeps her freedom because her dynamic is a carefully guarded secret. Omegas are rare and highly prized, but they have no rights. An Omega is the property of whatever Alpha is strong enough to claim her. Ianthe toils in the slums, pretending to be Beta, so she can hide from a world that wants to make her a pet in a gilded cage. Legion, the Alpha and brutal cartel boss, believes her to be Beta. When he discovers her deception, nothing will stop him from claiming her.
But they will both be put to the test by the corruption that plagues the city of Pandora. Legion wants to keep her in a gilded cage like a favored pet, but Ianthe craves freedom in a world that refuses to allow it. He is the only one who can protect her body, but his obsession threatens to consume her soul.
OMEGAS OF PANDORA, VOLUME ONE is a 107,000 word novel featuring an over-the-top Alpha in a dystopian world and enough heat to burn. It has previously been published as a series of novellas, but can be read as a STANDALONE and ends with a happily ever after.