Plan on Living: The Retiree's Guide to Lasting Income & Enduring Wealth (Paperback)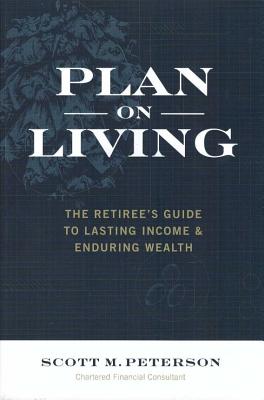 $19.75
Not currently available - email or call for details
Description
---
The pension plans that previous generations relied upon for monthly retirement income are vanishing and being replaced by self-funding programs such as 401(k)s. Today's retirees are now responsible for creating their own stream of income from their investments - and this income may need to last for more than three decades. So, the singular question every retiree needs to ask is:
Am I going to outlive my money, or is my money going to outlive me?
Plan on Living: The Retiree's Guide to Lasting Income and Enduring Wealth addresses this question and many more about the management of retirement assets. The concepts taught within the pages of this book will demonstrate how a retirement income plan should be constructed and monitored to enable the retiree to transition a career's worth of accumulations into a lifetime's worth of income. With such a plan for living in place, retirees can truly plan on living the abundant retirement they dream of.