Resilient ME Gratitude Journal for Teens: Dream Big (Hardcover)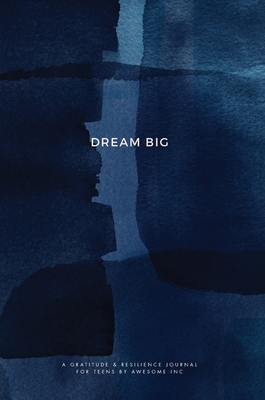 $28.00
Not currently available - email or call for details
Description
---
The Resilient ME(R) journal range will help you to build resilience and boost happiness so you can create a life worth living. Because everyone deserves to live a fulfilling, content and happy life.
Many people find that making a choice to practice gratitude is one of the most useful things they can do to build resilience. It can help you bounce back from stressful events, and deal with adversity, by helping you to focus on the good things already in your life. It also helps to stop you keeping your emotions and thoughts on the inside.
The Resilient ME(R) Gratitude Journal for Teens by AwesoME Inc(R) not only teaches teens how to get the most out of their gratitude practice, but also provides an insight into many simple tools and techniques, based on the best psychological research, to help teens build resilience.
They can learn to manage big emotions, create a growth mindset, focus on their strengths, create meaningful connections, and maintain healthy habits to live a happy life.
This guided journal for teens is part of the Resilient ME(R) range by AwesoME Inc (R)