Bioism: The Deity of Life (Paperback)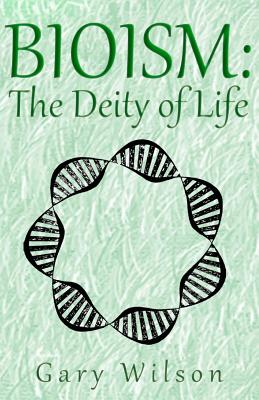 $11.49
Usually arrives at our store in 2-8 business days.
Description
---
What is the meaning of life? Why does life exist? What is its purpose? Our purpose? Is there a God? Who am I? Who are we? Humanism today stands undisputed and unassailable. It is the dominant religion to which all others have submitted. But it has no answers to the questions posed above, questions the likes of which must be answered by any religion for it to remain sustainable. BIOISM: The Deity of Life is a collection of essays introducing bioism, a new perspective on reality which incorporates all the strengths of humanism and overcomes all its deficiencies. Here are the answers that humanism is unable to give. Here is our new philosophy, our new religion.
About the Author
---
Gary Wilson is a Canadian, born and raised in Calgary. His life has been varied, exposing him to considerably more than many people ever experience. After spending his 20's searching for meaning in life, he was accepted into law school in Houston due to his high ranking on the LSAT. Shortly thereafter he was charged with homicide and spent a year on the run in a myriad of lifestyles before turning himself in. His 30's were spent locked up and in contact with people of many backgrounds and ethnicities. It was during this time of concentrated and undistracted thought that Gary formulated the ideas resulting in bioism. Today he lives with his wife and children in Calgary where he is a business owner.