New Poems: A Revised Bilingual Edition (Paperback)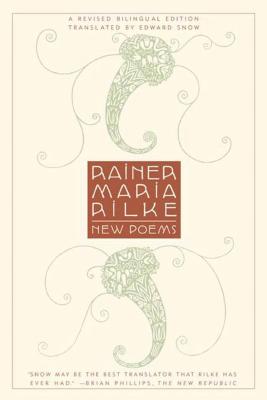 $20.90

Usually arrives at our store in 5-14 business days.
Description
---
The formative work of the legendary poet who sought to write "not feelings but things I had felt"

When Rainer Maria Rilke arrived in Paris for the first time in September 1902, commissioned by a German publisher to write a monograph on Rodin, he was twenty-seven and already the author of nine books of poems. His early work had been accomplished, but belonged tonally to the impressionistic, feeling-centered world of a late-nineteenth-century aesthetic.

Paris was to change everything. Rilke's interest in Rodin deepened and his enthusiasm for the sculptor's "art of living surfaces" set the course for his own pursuit of an objective ideal. What was "new" about Rilke's New Poems, published in two independent volumes in 1907 and 1908, is a compression of statement and a movement away from "expression" and toward "making realities." Poems such as "The Panther" and "Archaic Torso of Apollo" are among the most successful and famous results of Rilke's impulse.

This selection from both books unites the companion volumes in a torrent of brilliant work intoxicated with the materiality of the world. Edward Snow has now improved upon the translations for which he received the Harold Morton Landon Translation Award and with which he began his twenty-year project of translating Rilke.
About the Author
---
Rainer Maria Rilke was born in Prague in 1875 and traveled throughout Europe for much of his adult life, returning frequently to Paris. There he came under the influence of the sculptor Auguste Rodin and produced much of his finest verse, most notably the two volumes of New Poems as well as the great modernist novel The Notebooks of Malte Laurids Brigge. Among his other books of poems are The Book of Images and The Book of Hours. He lived the last years of his life in Switzerland, where he completed his two poetic masterworks, the Duino Elegies and Sonnets to Orpheus. He died of leukemia in December 1926.

Edward Snow is a professor of English at Rice University. He is the recipient of an Academy of Arts and Letters Award for his Rainer Maria Rilke translations and has twice received the Academy of American Poets' Harold Morton Landon Translation Award. He is the author of A Study of Vermeer and Inside Bruegel.
Praise For…
---
"Snow may be the best translator that Rilke has ever had." —Brian Phillips, The New Republic