Squandered Advice (The German List) (Hardcover)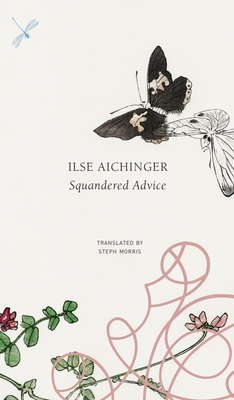 $19.00

Usually arrives at our store in 5-14 business days.
Description
---
The first English translation of a major work of postwar German poetry.
 
Austrian writer Ilse Aichinger (1921–2016) was a member of the Gruppe 47 writers' group, which sought to renew German-language literature after World War II. From a wide-ranging literary career that encompassed all genres, Squandered Advice was Aichinger's sole poetry collection. The book gathers poems written over several decades, yet Aichinger's poetic voice remains remarkably consistent, frequently addressing us or a third party, often in the imperative, with many poems written in the form of a question. Even though they use free verse throughout, the poems are still tightly structured, often around sounds or repetition, using spare language. Phrases are often fragmentary, torn off, and juxtaposed as if in a collage. Isolated and haunting, the images are at times everyday, at other times surreal, suggesting dreams or memories. The tone ranges from reassuring and gentle to disjointed and disturbing, but the volume was carefully composed by the author into an integral whole, not chronological but following its own poetic logic. This new translation makes Aichinger's critically acclaimed book, which has inspired poets in the German-speaking world for decades, available to English-language readers for the first time.
About the Author
---
Ilse Aichinger (1921–2016) was an acclaimed Austrian writer of fiction, poetry, prose and radio drama, and a member of the Gruppe 47 writers' group. Her collection of short stories, Bad Words, is available from Seagull Books.

Steph Morris is a poet, translator and artist living in London after many years in Berlin. He has translated novelists such as Martin Suter, Anne Weber, Feridun Zaimoglu and Brigitte Reimann, among others.