The Beginners (Paperback)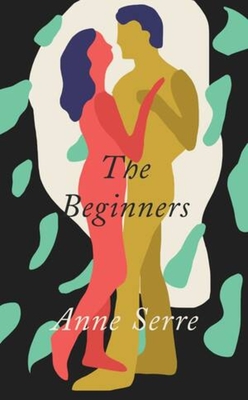 $14.95

Usually arrives at our store in 5-14 business days.
Description
---
Quintessential Anne Serre—this restless, prowling novel explores love as a form of greed, and confused need as one shape of bereftness
Anna has been living happily for twenty years with loving, sturdy, outgoing Guillaume when she suddenly (truly at first sight) falls in love with Thomas. Intelligent and handsome, but apparently scarred by a terrible early emotional wound, he reminds Anna of
Jude the Obscure
. Adrift and lovelorn, she tries unsuccessfully to fend off her attraction, torn between the two men. "How strange it is to leave someone you love for someone you love. You cross a footbridge that has no name, that's not named in any poem. No, nowhere is a name given to this bridge, and that is why Anna found it so difficult to cross."
      Anne Serre offers here, in her third book in English, her most direct novel to date.
The Beginners
is unpredictable, sensual, exhilarating, oddly moral, perverse, absurd—and unforgettable.
About the Author
---
The author of fourteen novels and short story books, Anne Serre was born in 1960. Her first novel, Les Gouvernantes, was published in 1992, and praised by Michel Crépu in La Croix for its "remarkable economy of style."

Mark Hutchinson was born in London in 1957 and lives in Paris. Among his many translations are René Char's Hypnos: Notes from the French Resistance and The Inventors and Other Poems.
Praise For…
---
Genuinely original—and, often, very quietly so. Prim and racy, seriously weird and seriously excellent, The Governesses is not a treatise but an aria, and one delivered with perfect pitch.

— Parul Seghal - New York Times Book Review

Hypnotic, enchanting.
— Publishers Weekly (starred review)

Strange, beguiling: a jewel.
— Kirkus

[A] wry, unconventional novel about a woman's desire.
— The New Yorker

Her books that have been translated into English—The Governesses, The Fool and Other Moral Tales and The Beginners—have a glamour in the older sense of the word, that of witchcraft. These are books that, in their concern with the properties of fiction—plots, narrator, genre, characters—use these very elements to beguile.

— Rhian Sasseen - The Point

The Beginners is as much a celebration of the dizzying excesses of female desire as Serre's other work. Even in comparatively realist mode, Serre is a seductress.

— Becca Rothfeld - Bookforum