Brave Quest: A Boy's Interactive Journey Into Manhood (Paperback)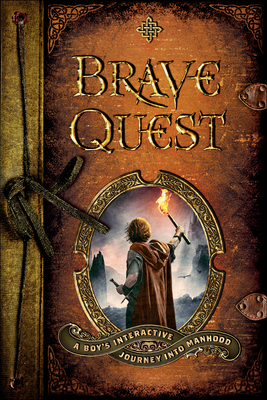 $16.99

Available for Pre-Order Now
Description
---
Brave Quest is an interactive, thrilling fantasy adventure that will engage your son at a critical point in his life: the transition into manhood. Each day a brief, imaginative reading immerses him in another world, inviting him to become the hero of his own journey
.
As he faces perils and enemies and discovers allies, the story guides your son through the dangers and joys of the teen years. He'll be taught classic virtues and how to appreciate godly leadership. He'll reflect on difficulties he's faced and be encouraged to dream big about his future. He'll experience the very real price of giving in to temptations. And he'll be primed to recognize the materialistic lures of the age.

This magnificent, life-defining 50-day journey is a modern, mythic telling of a boy's transformation to manhood, preparing him for both the adventure and danger young men must face on the road to godly character.
About the Author
---
Dean Briggs is a devoted husband and proud father of seven sons and one daughter. A former pastor and church planter, Dean is the author of many nonfiction books and a critically acclaimed young adult fantasy series. Learn more at deanbriggs.com.