Harry Potter and the Order of the Phoenix (Thorndike Young Adult) (Large Print / Library Binding)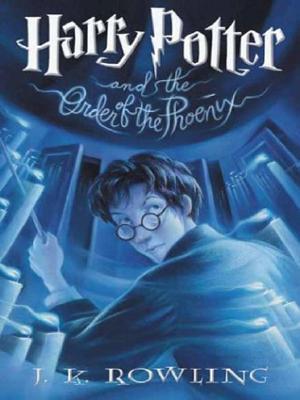 $48.53
Not currently available - email or call for details
Description
---
A New York Times Bestseller
It's the darkest year yet for Harry Potter, J. K. Rowling's hero in the Harry Potter series. In Rowling's fifth book Harry finds himself and Dumbdelore under scrutiny by the Ministry of Magic which refuses to alert the community and acknowledge the terrifying truth that Voldemort has returned.
Harry's other challenges include:
- Hogwarts having a High Inquisitor
- Facing an overwhelming course load as the fifth years prepare for their Ordinary Wizarding Levels examinations (O.W.L.s)
- Distressing changes in the Gryffindor Quidditch team lineup
- Vivid dreams about long hallways and closed doors
- Ever-increasing pain in his lightning-shaped scar
Harry faces the difficult transition into adulthood, when adult heroes are revealed to be fallible, and matters that seemed black-and-white suddenly come out in shades of gray. Readers, on the other hand, will be thrilled and eagerly waiting for the next title in the spectacular, magical series.
(AR) For ages 13-18
No Canadian Rights for the Harry Potter Series
HARRY POTTER and all related characters and elements are trademarks of and (c) Warner Bros. Entertainment Inc. Harry Potter publishing rights (c) J. K. Rowling. (s05)