Painless American Government (Barron's Painless) (Paperback)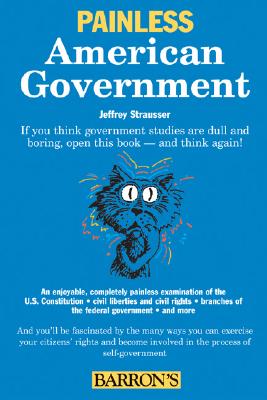 $18.69
Not currently available - email or call for details
Description
---
With Barron's, learning about government studies becomes fun. Painless American Government covers the U.S. Constitution, branches of government, civil liberties and civil rights, and more. Short quizzes are included throughout the book so students can test their learning progress.

Geared toward middle school– and high school–level learners, Painless American Government takes a lighthearted, humorous approach to learning about government and politics, and is ideal for students who find it confusing or who just need a little extra help.

Ideal for students learning the basics of government, the author starts with a general description of government and a comparison of democracy as practiced by the founding fathers and how it operates in today's America. Students will also learn about elections and political parties, how public policy is created and shaped, and how they can become more involved in the process of self-government.