Standing Firm in These Last Days: 1 & 2 Thessalonians (New Inductive Study) (Paperback)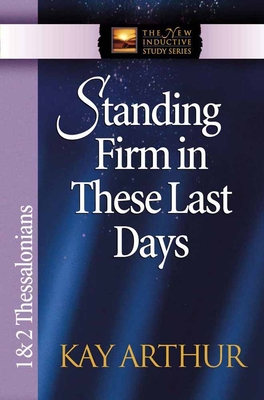 $12.09

Usually arrives at our store in 5-14 business days.
Description
---
Jesus is coming soon Many Christians feel inadequate and worry about this event. By delving into and applying the wisdom the apostle Paul shares with the Thessalonians, they can become confident in their walk with God.
About the Author
---
Kay Arthur is a four-time Gold Medallion award-winning author, member of NRB Hall of Fame, and beloved international Bible teacher. She and her husband, Jack, cofounded Precept Ministries International to teach people how to discover truth through inductive study. Precept provides teaching and training through study books, TV and radio programs, the Internet, and conferences in over 180 countries and 70 languages.