The Cage (Mass Market)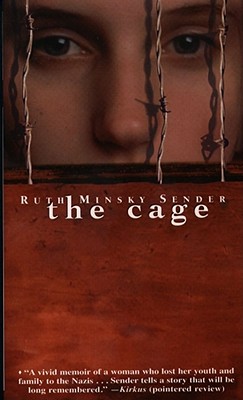 $8.99
Not currently available - email or call for details
Description
---
A testament to the enduring strength of the human spirit, family, and, above all, hope, this "vivid memoir of a woman who lost her youth and family to the Nazis" (Kirkus Reviews, starred review) is a Holocaust survival story that will be remembered for generations.

As long as there is life, there is hope…

After Riva's mother was taken away by the Nazis, Riva and her younger brothers were left to cling to their mother's brave words to help them endure life in the Lodz ghetto. Then the family is rounded up, deported to Auschwitz, and separated. Now Riva is alone.

At Auschwitz, and later in the work camps at Mittlesteine and Grafenort, Riva vows to live, and to hope—for Mama, for her brothers, for the millions of other victims of the nightmare of the Holocaust. And through determination and courage, and unexpected small acts of kindness, she does live. And this unforgettable memoir of love, strength, and survival is her story.
About the Author
---
Ruth Minsky Sender was a teacher of Jewish culture and history specializing in the Holocaust. She lives with her husband in Commack, New York. She had three grown sons and a daughter and several grandchildren. The Cage was her first book; she is also the author of To Life and The Holocaust Lady.