The Real Friendship and Other Stories (Paperback)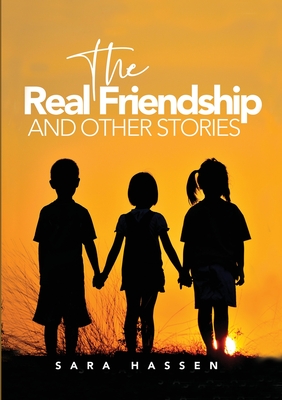 $12.64
Usually arrives at our store in 2-8 business days.
Description
---
About the Author
Sara Hassen Mohammed was born to a Sudanese father and an Eritrean mother in Asmara, Eritrea on the 15th of July, 2003. She has been studying in Khartoum, Sudan and is currently as a student at Coptic College, Khartoum (C. C. K.). Like her elder sister, Maria, Sara loves reading novels and stories that teach moral lessons. Sara is friendly and cooperative to her fellow students and to the teaching staff. Sara is fluent in four languages: English, Arabic, Tigrinya, and French.
About the Book
Are you living a life of friendship? Are you being authentic? Are you feeling powerless? This book was written for you You were created by the Almighty God to live a life of association. Sara Hassen's book is a story of friendship between two boys, Mohammed and Ahmed, who live in a poor neighbourhood on the outskirts of Khartoum. This book explores what it means to be a good friend, how to take pride in a friend's accomplishments, and what makes people interesting to others. Friendship is the key to your ultimate power.