Acting The Australian Way (Paperback)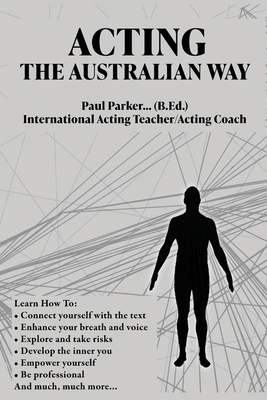 $19.99
Not currently available - email or call for details
Description
---
Acting The Australian Way is your complete guide to becoming a working actor.
- Have you always wanted to know why Australian actors do so well around the world?
- Do you struggle with connecting with your lines?
- Are you concerned with what to do with your body?
- Do you know how and why your breath is very important to you as an actor? And do you know how to use it for affect?
- Do you cringe or not like the sound of your own voice?
- Do you know how to cry on cue or at least be emotionally vulnerable?
- Do you know what classical training is?
- Do you know how to make an impact in auditions?
- Do you know how to make compelling characters?
- Do you know what to expect when being trained by teachers or coaches?
This book by Paul Parker will empower you and answer all those questions and more. A qualified teacher, Paul will walk you through exercises, step by step, on how to become a working actor. In the book you will also receive the learning points at the end of each section and be given tangible examples of how you should be taught as an actor.