The Star Outside My Window (Library Binding)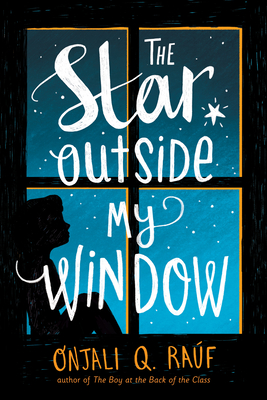 $25.99
Not currently available - email or call for details
Description
---
From the award-winning author of The Boy at the Back of the Class comes a middle grade novel about the power of hope to sustain even when tragedy strikes.

Ten-year-old Aniyah and her little brother Noah find themselves living in foster care after the sudden disappearance of their mum. With her life in disarray, Aniyah knows just one thing for sure: her mum isn't gone forever.

Aniyah believes that the people with the brightest hearts never truly disappear. They become stars. When scientists discover a new star acting strangely, Aniyah knows it's really her mum. To make sure everyone else knows, too, she embarks on the adventure of a lifetime--one that involves breaking into the Royal Observatory of London, and meeting the biggest star in Hollywood.

This is an honest yet empathetic exploration of how people respond to difficult circumstances, told through the innocent voice of a ten-year-old girl.
About the Author
---
Onjali Q. Raúf is the founder and CEO of Making HerStory, a UK nonprofit that works to fight human trafficking and gender-based abuses and crimes. She is the author of The Boy at the Back of the Class, her debut novel. She lives in the UK. You can find her on Twitter at @OnjaliRauf.
Praise For…
---
"Deeply moving. [Raúf] brings to life an age-appropriate narrative about painful topics, giving her characters power and agency." —Kirkus Reviews, starred review

"Raúf doesn't sensationalize her characters' painful back-stories, instead focusing on their healing." —Publishers Weekly