Investing On Your Own Two Wheels: How Balanced Risk and Reward Foster Financial Fortune (Paperback)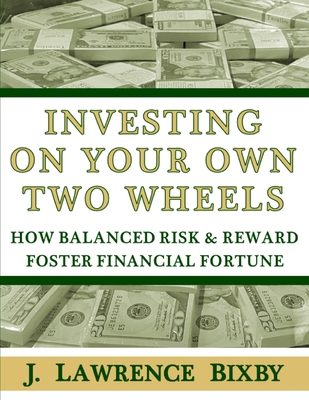 $23.99

Usually arrives at our store in 5-14 business days.
Description
---
If you intend to take control of your investment portfolio and reach financial
independence, Investing On Your Own Two Wheels was written for you.
The strategies and tactics clarified in this book will enable you to make your
own investment decisions and avoid being your own worst enemy.
Investor, instructor, & fiduciary, J. Lawrence Bixby, explains how you can
- Choose investments that suit your financial goals
- Learn techniques to limit your risks
- Use fundamental analysis to identify financially sound investments
- Exploit technical indicators to act decisively at the proper time
- Manage the conflict between wealth preservation and growth
- Match your investment plan to your temperament
Investing On Your Own Two Wheels expresses
essential investment concepts in simple terms
and offers a unique overall perspective
based on Balanced Risk & Reward.
This guide is ideal for anyone eager to learn
practical knowledge about profitable investing
and create a secure future.