Living in the Present Moment: A Divine Design (Paperback)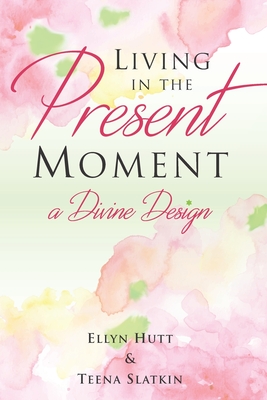 $19.49
Usually arrives at our store in 2-8 business days.
Description
---
Do you feel burdened by pain and regrets from your past?Do you feel worried by thoughts of your future?Living in the Present Moment
is a thoughtful, well-constructed narrative filled with unique Jewish wisdom that will guide you past regrets and stop the immobilization that comes with fear of the future.For over 30 years, Ellyn Hutt and Teena Slatkin have explored Jewish wisdom and practiced the timeless secrets within the ancient wisdom that contribute to lasting joy and happiness. Now, in
Living in the Present Moment
,
they are sharing their lessons with you in order to:
Engage in your daily life with enthusiasm
Use self-talk that will help you stay poised and positive
Recognize your challenges, pain, and loss, and master their lessons
Create and maintain a hopeful vision of the future that inspires and motivates you
Identify and seize unique opportunities for growth in each moment
Deepen your personal spiritual awareness and bring greater fulfillment to enhance your life.