In Search of Sasquatch (Hardcover)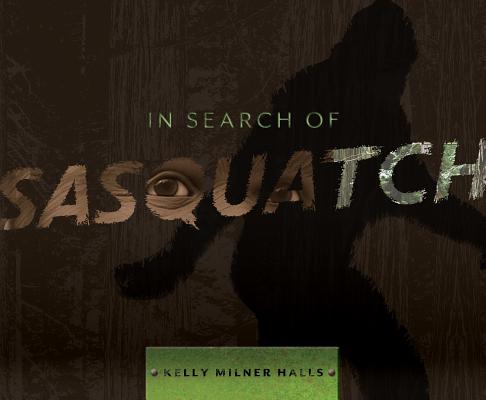 $18.99
Not currently available - email or call for details
Winter 2012 Kids' Next List
---
"The award-winning Halls adds to her repertoire of fascinating topics with this latest entry showcasing the legendary Sasquatch. This treasure trove is packed with the most up-to-date information and includes spine-tingling eyewitness accounts and revealing interviews with experts. Readers will be mesmerized but may choose to peruse this enlightening work about the mysterious ape-like creature only during the light of day!"
— Tish Gayle, The Blue Marble, Fort Thomas, KY
Description
---
What is Sasquatch? Thousands of people believe in it. Hundreds say they have seen it. But the
mystery of Sasquatch has not been solved . . .
Sasquatch, also known as Bigfoot, is a cryptid—a creature of cryptozoology. Cryptozoology is the study of creatures not recognized by traditional science, and it is the quest to understand things that cannot be proven via ordinary channels. Kelly Milner Halls interviews cryptozoologists, linguistics experts, anthropologists, biologists, and regular people like us who have seen, heard, or maybe stumbled across evidence leading them to believe that Sasquatch is real. Serious Sasquatch seekers are as skeptical as unbelievers. They are not out to collect great stories. They are out to put together facts. The difference is, they are willing to keep an open mind. Do you believe in Sasquatch?
About the Author
---
Kelly Milner Halls lives in Spokane, Washington.  She is the author of many books for young readers including Tales of the Cryptids: Creatures That May or May Not Exist and Saving the Baghdad Zoo. 
Praise For…
---
"[An] impressive one-stop shop for Sasquatch enthusiasts...Halls hits the big points but does not leave out double-take worthy, lesser-known stories." --Booklist —