Six Years (Hardcover)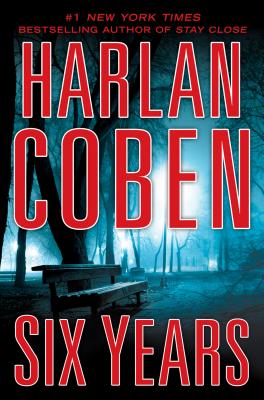 $27.95
Not currently available - email or call for details
Description
---
In "Six Years," a masterpiece of modern suspense, Harlan Coben explores the depth and passion of lost love and the secrets and lies at its heart.
Six years have passed since Jake Fisher watched Natalie, the love of his life, marry another man. Six years of hiding a broken heart by throwing himself into his career as a college professor. Six years of keeping his promise to leave Natalie alone, and six years of tortured dreams of her life with her new husband, Todd.
But six years haven t come close to extinguishing his feelings, and when Jake comes across Todd's obituary, he can t keep himself away from the funeral. There he gets the glimpse of Todd's wife he's hoping for but she is not Natalie. Whoever the mourning widow is, she's been married to Todd for almost two decades, and with that fact everything Jake thought he knew about the best time of his life a time he has never gotten over is turned completely inside out.
As Jake searches for the truth, his picture-perfect memories of Natalie begin to unravel. Mutual friends of the couple either can t be found, or don t remember Jake. No one has seen Natalie in years. Jake's search for the woman who broke his heart, who lied to him, soon puts his very life at risk as it dawns on him that the man he has become may be based on a carefully constructed fiction.
Harlan Coben once again delivers a shocking page-turner that deftly explores the power of past love, and the secrets and lies that such love can hide.
And look for MISSING YOU, the new novel coming from Harlan Coben in hardcover and ebook in March.
About the Author
---
Harlan Coben is the internationally bestselling author of more than twenty previous novels, including the #1 "New York Times" bestsellers "Stay Close," "Live Wire," "Caught," "Long Lost," and "Hold Tight," as well as the Myron Bolitar series and, more recently, a series aimed at young adults featuring Myron s nephew, Mickey Bolitar. The winner of the Edgar, Shamus, and Anthony awards, Coben lives in New Jersey.

"
Praise For…
---
"Coben writes with wit and irony…his flair for exposing the frail balance point between order and chaos in our lives has never been stronger."
—Publishers Weekly, Starred Review, on Stay Close

"[A tour de force stand-alone....Satisfying on every level."
—Booklist (starred review)



"Rich and compelling...It takes a master like Coben to juggle a character study with shocking thriller elements and put readers on a vast emotional roller coaster ride."
—Associated Press on Live Wire

"Edgar-winner Coben's 10th Myron Bolitar novel is a perfect 10."
—Publishers Weekly on Live Wire


"Mr. Coben's unique imagination has made him a past master of fast and witty dialogue, and architect of memorable characters. Live Wire follows that tradition with a meticulously plotted storyline. Gripping and full of genuine page-turning surprises."
—NY Journal of Books on Live Wire