Beowulf (Mass Market)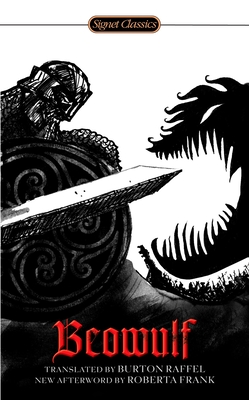 $4.95

Usually arrives at our store in 5-14 business days.
Description
---
Before there was Game of Thrones, there was Beowulf...
 
SONG OF BATTLE AND KINGS
 
Beowulf is one of the earliest extant poems in a modern European language, composed in England before the Norman Conquest. As a social document this great epic poem is invaluable—reflecting a feudal world of heroes and monsters, blood and victory, life and death. As a work of art, it is unique. Beowulf rings with beauty, power, and artistry that have kept it alive for a thousand years. The noble simplicity of Beowulf's anonymous Anglo-Saxon singer is recaptured in this vivid translation by Burton Raffel.
 
Translated and with an Introduction by Burton Raffel
and an Afterword by Roberta Frank
About the Author
---
Translator Burton Raffel has taught English, classics, and comparative literature at universities in the United States, Israel, and Canada. His books include translations of Beowulf, The Complete Poetry and Prose of Chairil Anwar, From the Vietnamese, Ten Centuries of Poetry, The Complete Poetry of Osip Emilevich Mandelstam (with Alla Burago), Poems from the Old English, and The Annotated Milton. Mr. Raffel practiced law on Wall Street and taught in the Ford Foundation's English Language Teacher Training Project in Indonesia.
 
Roberta Frank, Marie Borroff Professor of English and Linguistics at Yale University, works in all aspects—literary, historical, and archaeological—of early England and Scandinavia. She has written widely on Beowulf, including "A Scandal in Toronto: The Dating of Beowulf a Quarter-Century On" (2007).