Assembling Past Worlds: Materials, Bodies and Architecture in Neolithic Britain (Hardcover)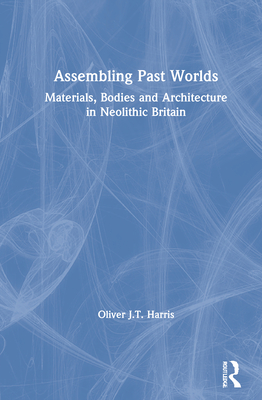 $221.00
Not currently available - email or call for details
Description
---
Assembling Past Worlds draws on new materialism and the philosophy of Gilles Deleuze to explore the potential for a posthumanist archaeology.
Through specific empirical study, this book provides a detailed analysis of Neolithic Britain, a critical moment in the emergence of new ways of living, as well as new relationships between materials, people and new forms of architecture. It achieves two things. First, it identifies the major challenges that archaeology faces in the light of current theoretical shifts. New ideas place new demands on how we write and think about the past, sometimes in ways that can seem contradictory. This volume identifies seven major challenges that have emerged and sets out why they matter, why archaeology needs to engage with them and how they can be dealt with through an innovative theoretical approach. Second, it explores how this approach meets these challenges through an in-depth study of Neolithic Britain. It provides an insightful diagnosis of the issues posed by current archaeological thought and is the first volume to apply the philosophy of Gilles Deleuze to the extended analysis of a single period.
Assembling Past Worlds shows how new approaches are transforming our understandings of past worlds and, in so doing, how we can meet the challenges facing archaeology today. It will be of interest to both students and researchers in archaeological theory and the Neolithic of Europe.
About the Author
---
Oliver J.T. Harris is Associate Professor of Archaeology at the University of Leicester. He is co-author of Archaeological Theory in the New Millennium (Routledge) and Archaeological Theory in Dialogue (Routledge). He researches new materialist, posthumanist and Deleuzian approaches to the past, applying them particularly, but not exclusively, to the Neolithic. He is co-director of the Ardnamurchan Transitions Project, which excavates sites across multiple periods on the west coast of Scotland