Drift & Dagger (Hardcover)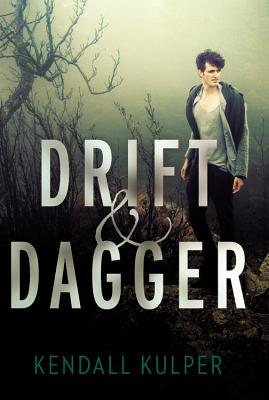 $19.80
Not currently available - email or call for details
Description
---
In Mal's world, magic is everything. But Mal is a "blank," the anti-magic. Blanks can't be hexed or cursed or saved or killed by magic. And everyone is afraid of them--even Mal himself.
So Mal hides what he is--except from Essie Roe, a witch and his best friend. On the day Essie reveals his secret and casts him out from the only home he's ever known, Mal experiences the true shock of betrayal.
Now Mal travels the world in search of rare, illegal magical relics. When his partner in crime, Boone, hears rumors of a legendary dagger that can steal a witch's power, Mal knows he's finally found his means of revenge. But as the chase for the fabled knife takes them from Boston to Paris to Constantinople, Mal realizes there are secrets afoot that he's only beginning to understand--and all the while the blank monster inside him threatens to escape.
About the Author
---
Kendall Kulper grew up in New Jersey and currently lives in Boston with her husband, daughter, and dog. She graduated from Harvard University, where she studied history and literature. Thanks to Salt & Storm and Drift & Dagger, she knows more about nineteenth-century whaling than she ever imagined.
Praise For…
---
Praise for Drift & Dagger:"This coming-of-age tale features action, adventure, high seas, magic, betrayals, and danger. Fans of alternate histories will enjoy the author's skillful world-building and fantastic dialogue...This bildungsroman has broad appeal."—SLJ

"Kulper creates a vivid, richly detailed alternative world...Characterizations, particularly the angry, afflicted Mal, pop as vividly as the alternative setting, offering readers an absorbing experience. Unusual and highly engaging."—Kirkus

"Juicy [and] heartbreaking...The world building is strong, surprisingly standing up just as well as in the earlier novel without ever feeling repetitive; this historical fantasy setting, particularly the witch-protected island, is so vibrantly described as to become a character in itself."—The Bulletin

"Kulper creates an emotional adventure that will appeal to lovers of fantasy as well as new converts."—School Library Connection