Your Country, My Country: A Unified History of the United States and Canada (Hardcover)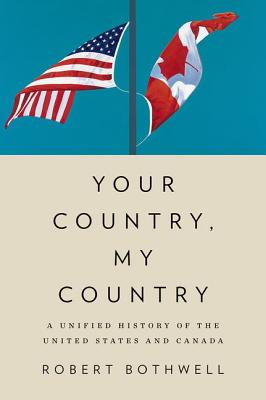 $45.05

Usually arrives at our store in 5-14 business days.
Description
---
Canada: land of hockey, terrible weather, unfailing politeness-and little else, as far as many Americans are aware. For Canadians, the United States is seen as a land of unparalleled opportunity and unparalleled failure, a country of heights and abysses. The straitlaced country in the north
could hardly have much to tell about its powerhouse of a neighbor to the south, eh? Not so, according to historian Robert Bothwell. In this witty and accessible book, Bothwell argues that the shared history of the United States and Canada reveals more about each country than most would suspect. Your Country, My Country takes readers back to the seventeenth century, when a shared
British colonial heritage set the two lands on paths that would remain intertwined to the present day. Tracing Canadian-American relations, shared values, and differences through the centuries, Bothwell suggests that Americans are neither unique nor exceptional, in terms of both their good
characteristics and their bad ones. He brings this contention down to the present day by examining Canadian and American differences over such questions as universal health care in domestic policy and the Iraq war in foreign policy. What happens in Canada often reflects what has happened in the
United States, but by the same token, what happens in Canada signals what could happen in its American neighbor. From whatever direction, this innovative volume contends, Canada's story illuminates America's-and vice-versa.

About the Author
---
Robert Bothwell is the Gluskin Professor of Canadian History at the University of Toronto. He has written numerous books on Canadian-American relations and international history, including The Penguin History of Canada and Alliance and Illusion: Canada and the World, 1945-1984.